WHO
We are the producers of mascot costumes!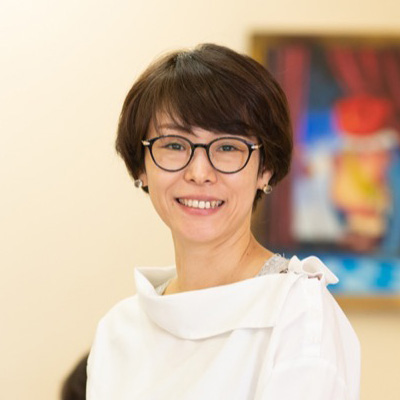 KIGURUMI.BIZ STAFF STORY
"I have absolute confidence in the finished mascot costume."
Satoko Kawasoe
Office Manager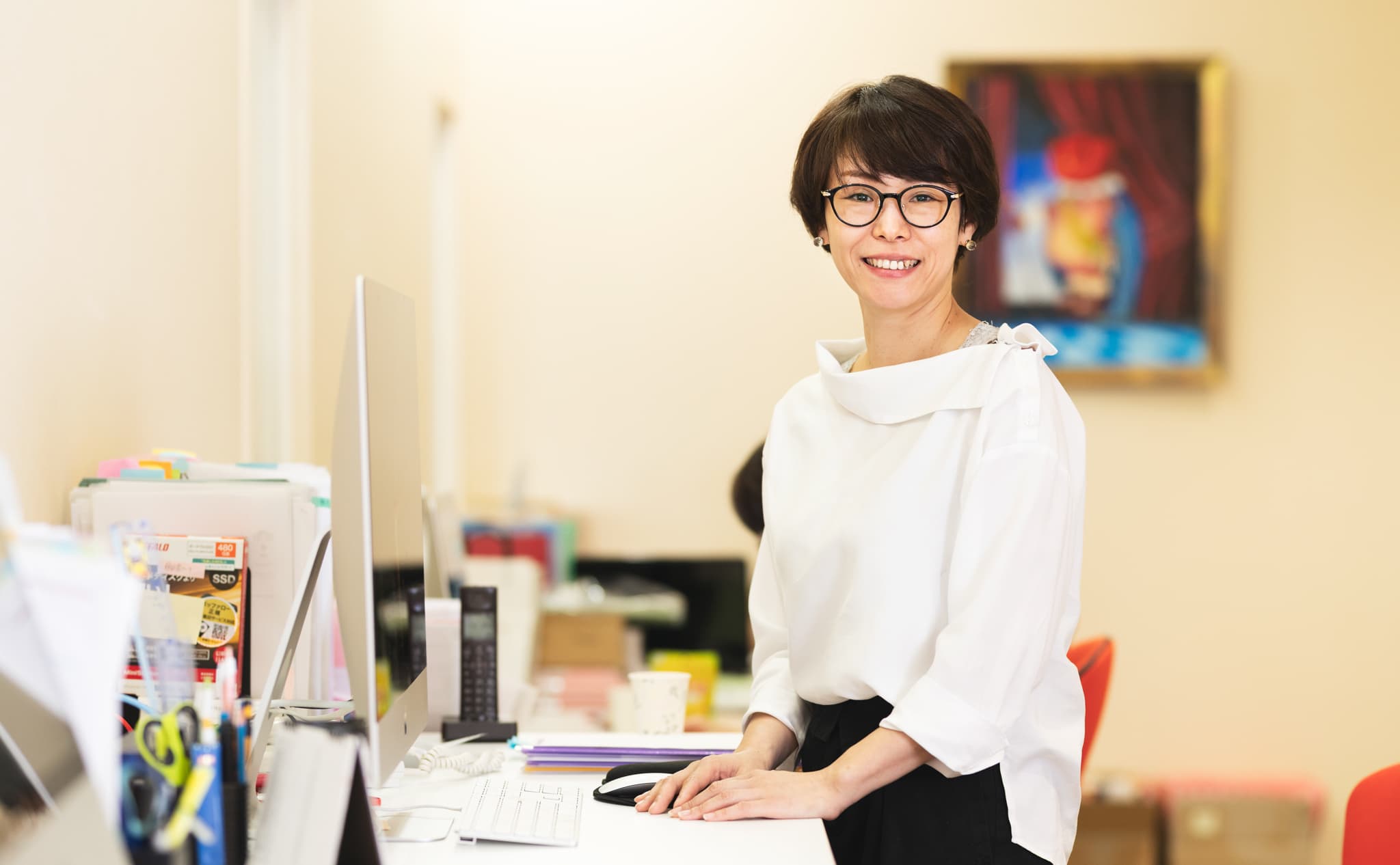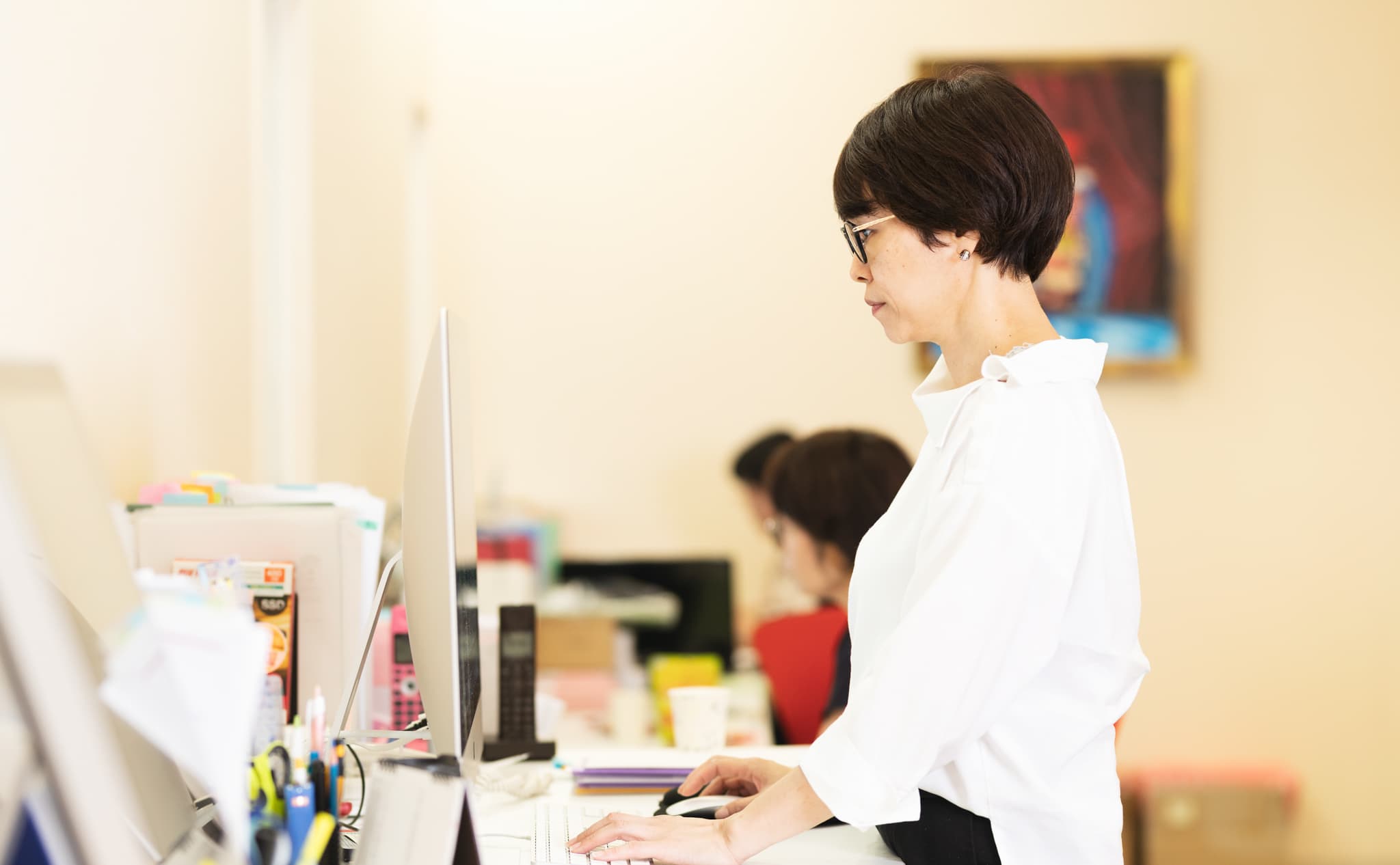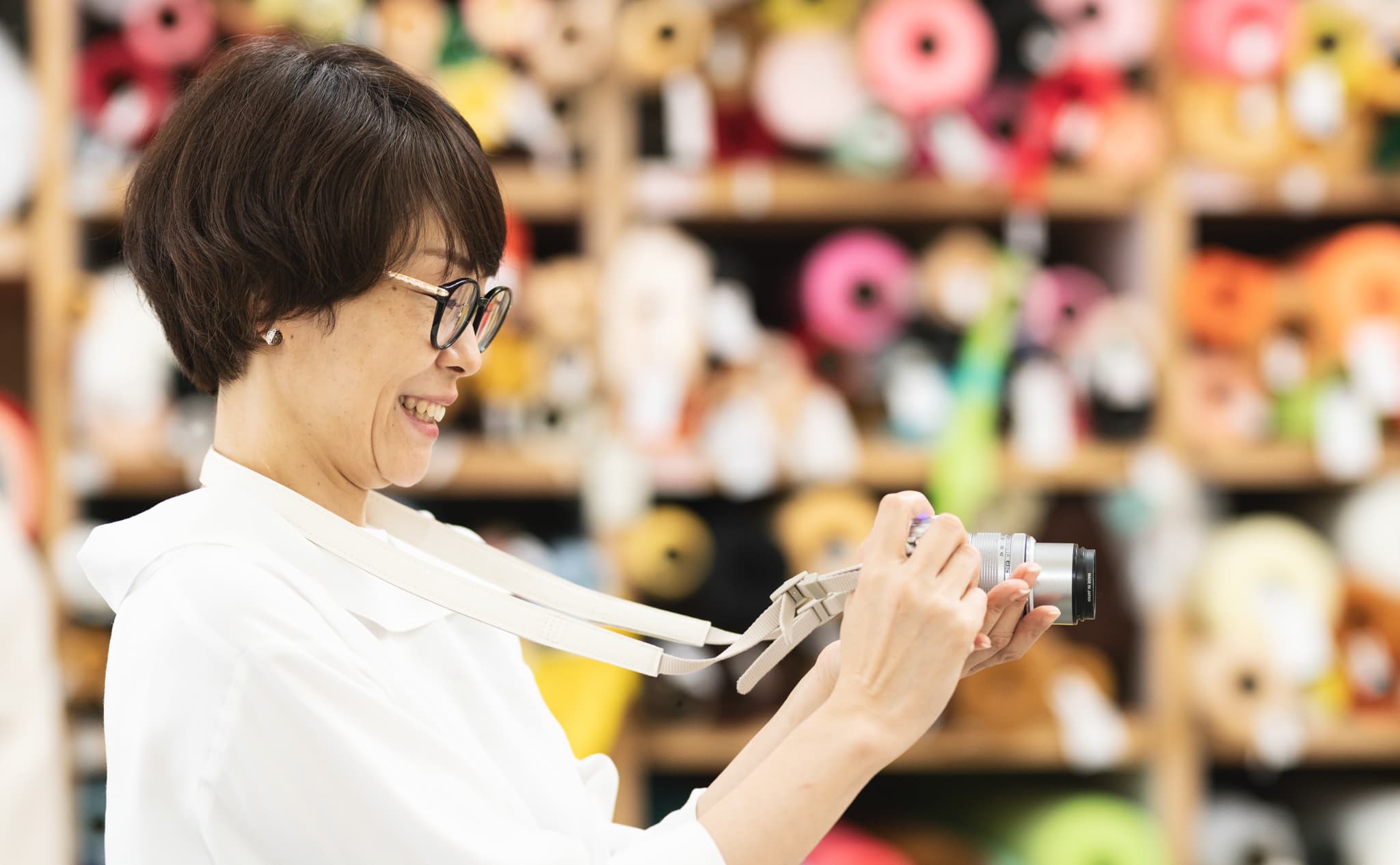 What is your commitment to your job?
I have absolute confidence in the finished costume. We try to respond politely so that even distant customers can feel secure when they make orders. In addition, I try to convey customers' desire to the production team in an easy-to-understand manner.
Since the same character does not exist, production for each costume starts from scratch. There's no production manual. That's why we all think the production method while discussing together. The factory line is always tight, but I would like to create a system which can respond to urgent requests.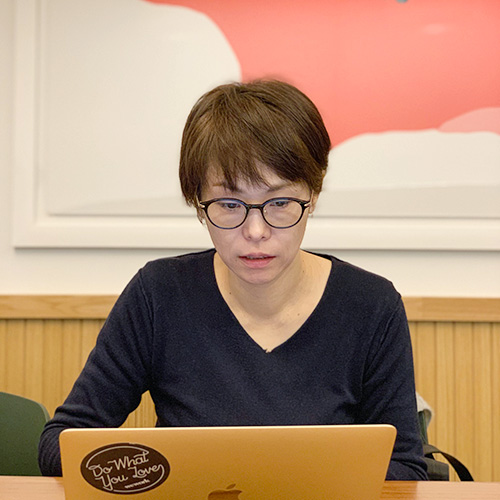 What kind of company
is KIGURUMI.BIZ?
The strength of KIGURUMI.BIZ is the team power. All of us are dedicated to every single task. I make costumes while cherishing the thoughts of the customers, of the actors who wear the costumes, and of all the fans of those characters.
In addition, KIGURUMI.BIZ allows me to choose the working hours according to my lifestyle. It is a very comfortable workplace. Because work of making things is sometime difficult, it could become a tough place. But the staff members here are all caring, and it is in a very good atmosphere.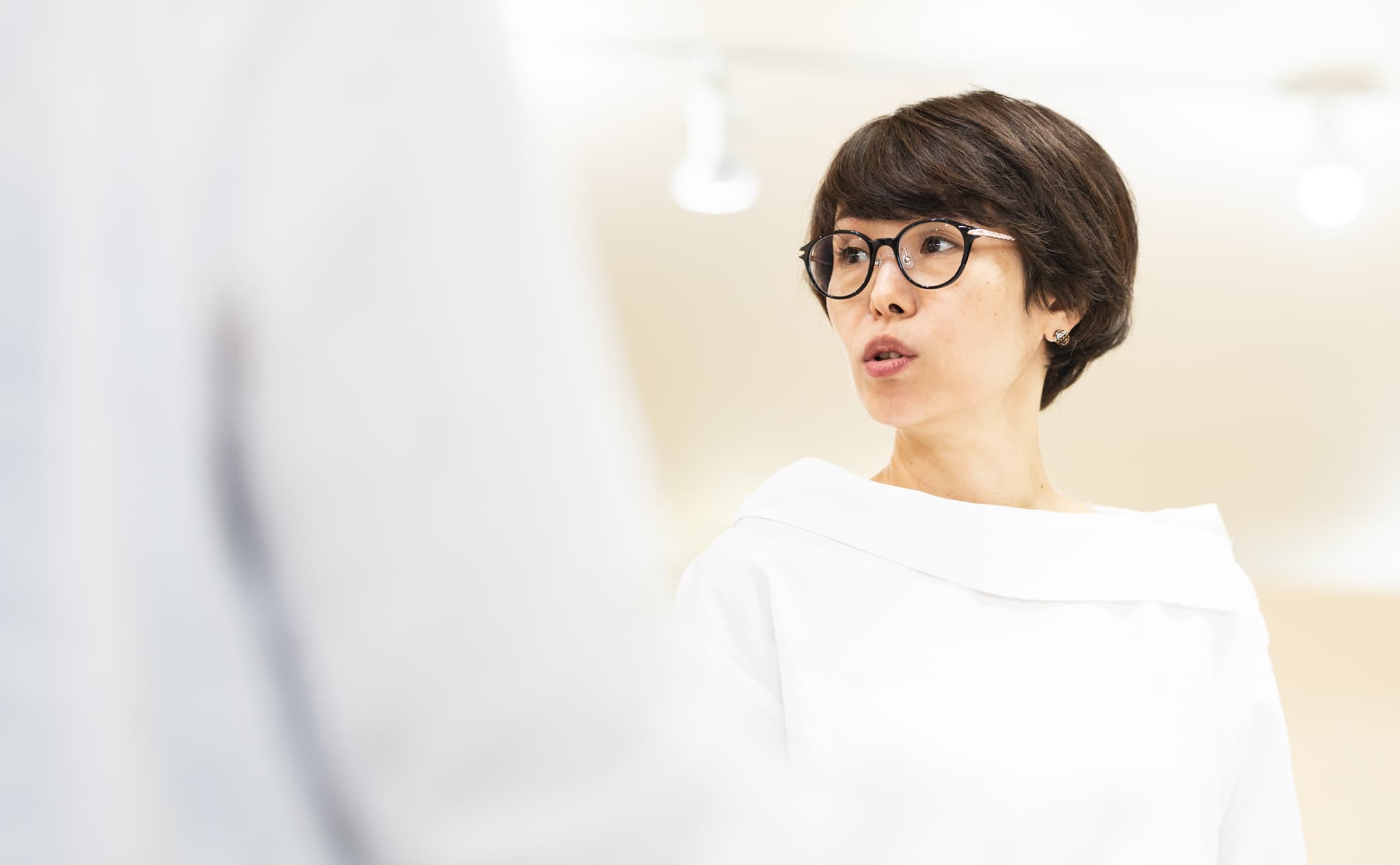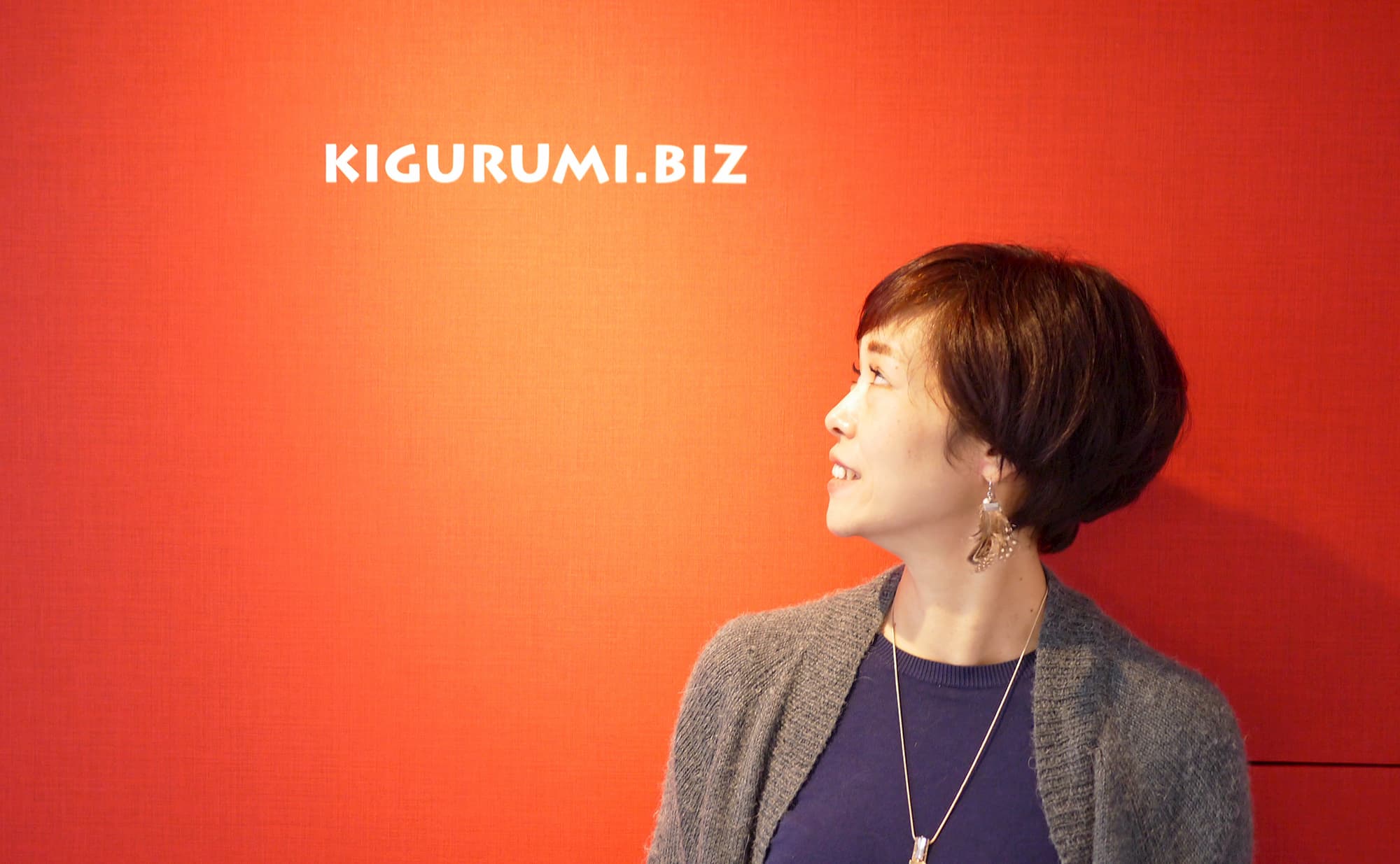 Please introduce yourself!
We have four people and a cat in my family, husband, two children, and I. My daughter has gone to school outside the prefecture, and I look forward to visiting her occasionally. As children don't need me much anymore, I go out for dinner with my married couple friends on holidays. I also spend time in cleaning up on holidays. The sea and mountains are very beautiful in Miyazaki.
My family started surfing again recently, so I go to the beach together. And I wanted to try a hike in the mountains. Then when I did, I learned that I should have been equipped with special shoes, clothes, etc. I would like to routinely go on hikes from now on as I gradually prepare those.